If your doctor gives you a prescription, you may want to just head over to the nearest pharmacy right away. However, some strategic planning could save you time and money, and it can help you have a better pharmacy experience.
Choosing a Pharmacy
There's probably a Rite Aid, CVS, Walmart, or grocery store chain near you that first comes to mind when you need a prescription filled. These chain pharmacies are usually great for convenience. You can get some shopping done while you wait for your prescription to be ready, and most chain stores offer frequent-shopper discounts.
Independent pharmacies have plenty of other benefits, though. They tend to have better customer service and much shorter wait times than pharmacy chains or big box stores. It's also less likely for medications to be out of stock at independent pharmacies than at chains. The best pharmacy for you will depend on whether you value convenience or customer service more.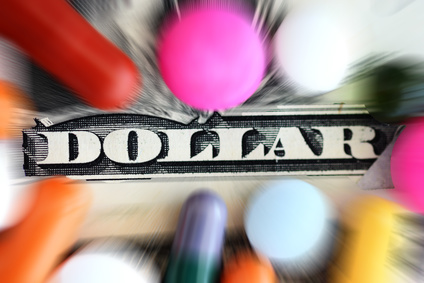 Saving Money
Increasing drug prices are affecting millions of Americans. Fortunately, there are some things you can do to save money at the pharmacy. If you're paying out of pocket, you can compare prices at different pharmacies to find the best option. Typically, pharmacy chains like Rite Aid and Walgreens have the highest prices, and big box stores like Costco and Walmart had the lowest prices. However, this may vary depending on the specific medicine.
You can also talk to your doctor about switching to a cheaper alternative. Not everyone can switch from a name-brand drug to a generic brand, but if your doctor approves, buying a generic medicine could save you up to 90 percent of the cost.
Sometimes, paying out of pocket is cheaper than using your insurance. For example, you can purchase a 90 day supply of metformin for about $10, but the average copay for just one month's supply is about $11.
Filling Your Prescription
You should use the same pharmacy for all of your prescriptions. This way, the pharmacist can check for interactions between your different medications. Make sure your pharmacist has all the same information about your current medications and past reactions as your doctor.
Make sure the medication the pharmacist gives you matches your prescription. You should also check whether the directions for taking the medicine match the instructions your doctor gave you. Ask the pharmacist about any differences you notice. Also, ask your pharmacist how the medicine needs to be stored. Although many people keep their medications in their bathroom cabinet, the humidity in the room can make them break down.
Whichever pharmacy you choose to go to, the pharmacist is there to counsel you on the medication and answer any questions you have. It's important that you understand everything about the dosage, the potential side effects, and how to store the medication.